Bradley J. Nelson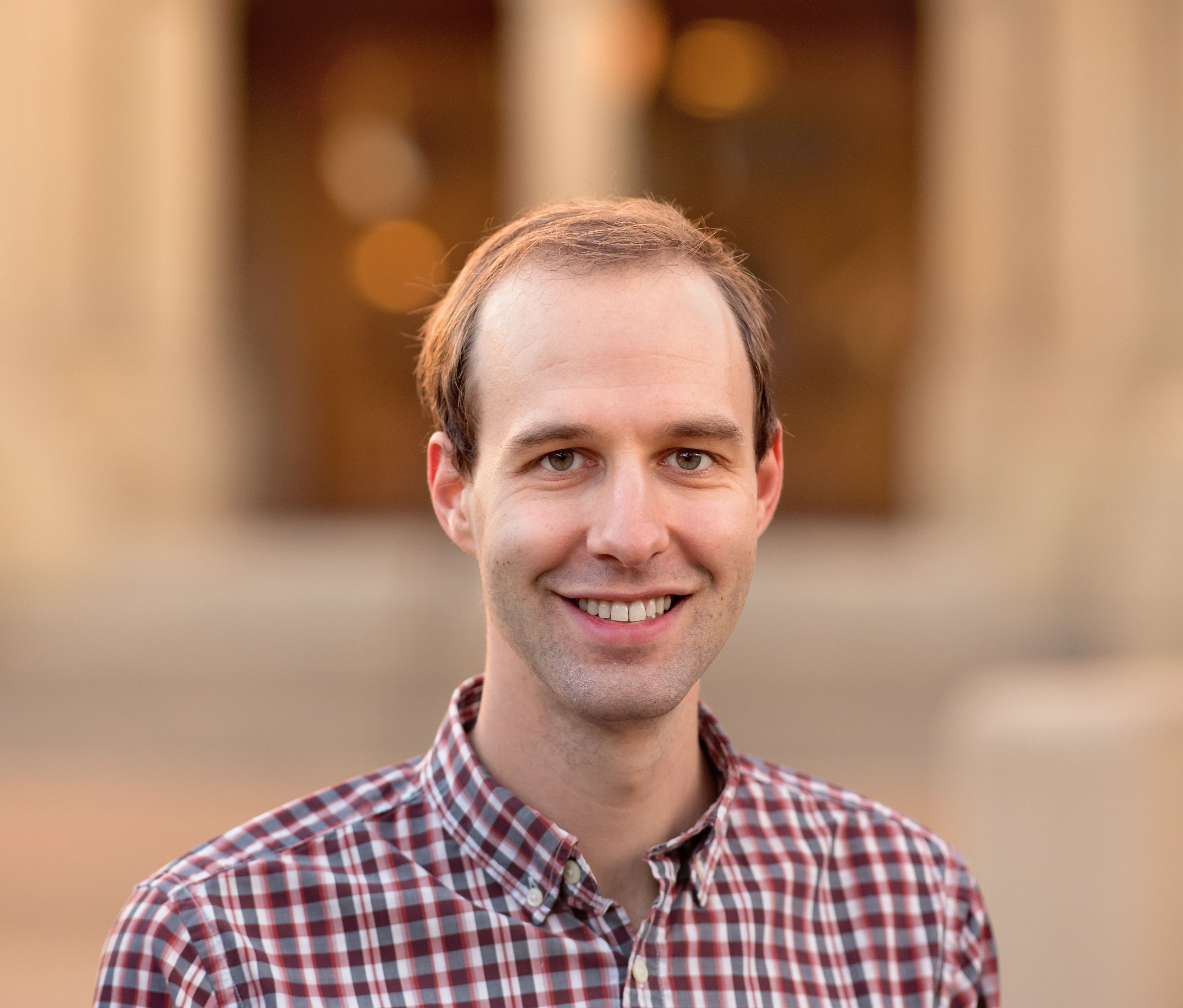 Contact
Email:
firstnamelastname@protonmail.com
Location:
New York,
New York
GitHub:
bnels
Google Scholar
I am now employed outside of academia - you can contact me at firstnamelastname@protonmail.com (with appropriate substitutions).
I am a William H. Kruskal Instructor in the Department of Statistics at the University of Chicago. I completed my PhD at the Institute for Computational and Mathematical Engineering (ICME) at Stanford Univesity in June 2020, advised by Gunnar Carlsson and co-advised by Jonathan Taylor.
My primary research interests are in applied and computational algebraic topology, particularly topological data analysis. I am interested in the interface between applied/computational topology and other areas of mathematics, data science, and computing.
News
Research
Overview
My primary research focus is on topological data analysis. This is a relatively young branch of applied mathematics, rooted in the more classical subject of algebraic topology. The general goal is to learn something about data using various topological invariants, and a popular tool is persistent homology.
More broadly, I am interested in applied mathematics, machine learning, and data science.
Recent/Current Projects
DARPA HR00112190040: Topolgical Control for Time-Aware Machine Intelligence. 2020-2022. With Lek-Heng Lim. Developing and applying tools from topological data analysis to neural networks for temporal reasoning.
Persistent and Zigzag Homology: A Matrix Factorization Viewpoint.
G. Carlsson, A. Dwaraknath, B. J. Nelson.
[arXiv:1911.10693] [Code on GitHub]
Accelerating Iterated Persistent Homology Computations with Warm Starts.
Y. Luo, B. J. Nelson
[arXiv:2108.05022] Code in BATS.
Topological Regularization for Dense Prediction.
D. Fu, B. J. Nelson
[arXiv:2111.10984] Code forthcoming.
Publications
Clustering of Electromagnetic Showers and Particle Interactions with Graph Neural Networks in Liquid Argon Time Projection Chambers Data.
F. Drielsma, et al.
Phys Rev. D 104, 072004 (2021) [Link]
A Topology Layer for Machine Learning.
R. Bruel-Gabrielsson, B. J. Nelson, A. Dwaraknath, P. Skraba, L. J. Guibas, G. Carlsson.
AISTATS 2020. [arXiv:1905.12200] [Code on GitHub]
Texture Based Classification of Seismic Image Patches Using Topological Data Analysis.
R. Sarkar, B. J. Nelson.
81st EAGE Conference and Exhibition 2019. DOI: 10.3997/2214-4609.201901608.
Boundary integral equation solution of high frequency scattering from obstacles in an unbounded linearly graded-index medium.
A. H. Barnett, B. J. Nelson, and J. M. Mahoney.
Journal of Computational Physics 297C:407-426, 2015.
Chiral Polymerization in Open Systems From Chiral-Selective Reaction Rates.
M. Gleiser, B. J. Nelson, and S. I. Walker.
Origins of Life and Evolution of Biospheres 42:333-346, 2012.
PhD Dissertation
Parameterized Topological Data Analysis. Bradley J. Nelson.
Ph.D. dissertation. Stanford University. June 2020.
[link][defense slides]
Older, Unpublished Projects
Sparse canonical correlation analysis.
X. Suo, V. Minden, B. Nelson, R. Tibshirani, M. Saunders.
arXiv:1705.10865
Talks and Presentations
02.18.2022 Vietoris-Rips Seminar
Parameterized Vietoris-Rips Filtrations via Covers. [slides]
03.01.2021 SIAM CSE, Minisymposium on Emerging Directions in Computational Topolgy
Parallel Computation of Zigzag Homology using Matrix Factorizations. [abstract] [slides]
01.08.2021 Joint Mathematics Meetings, AMS Special Session on Applied Topology
A fibration model for d-dimensional image patches. [abstract] [slides]
11.05.2020 CAAM Colloquium, University of Chicago
Topological Data Analysis, Linear Algebra, and Optimization. [announcement] [slides]
05.03.2019 Stanford Exploration Project Seminar
Stanford, CA [slides]
10.01.2018 AI at SLAC seminar
Stanford Linear Accelerator (Menlo Park, CA)
08.11.2017 Applied Algebraic Topology 2017
Hokkaido University (Sapporo, Japan) [slides]
08.01.2017 SIAM Algebraic Geometry 2017
Atlanta, GA [slides]
Teaching
University of Chicago
Winter 2022 (previous: Winter 2021)
STAT 37411=CAAM 37411 - Topological Data Analysis.
[Course Description] [GitHub] [Website]
Graduate-Level topics course on Topological Data Analysis.
Winter 2022 (previous: Fall 2020)
STAT 37830=CAAM 37830 - Scientific Computing with Python.
[Course Description] [GitHub] [Website] [Reader]
For students getting started with scientific computing. Covers the Python language and its numerical libraries, as well as use of computing resources.
Stanford University
Miscellaneous
Questions about mathematical modeling or algorithms?
Come by Computational Consulting.
A service offered by ICME graduate students.